When you start recording with our app, a popup should appear in the upper left corner of your screen, asking for permission to use your camera and microphone. Click `Allow` to and the access.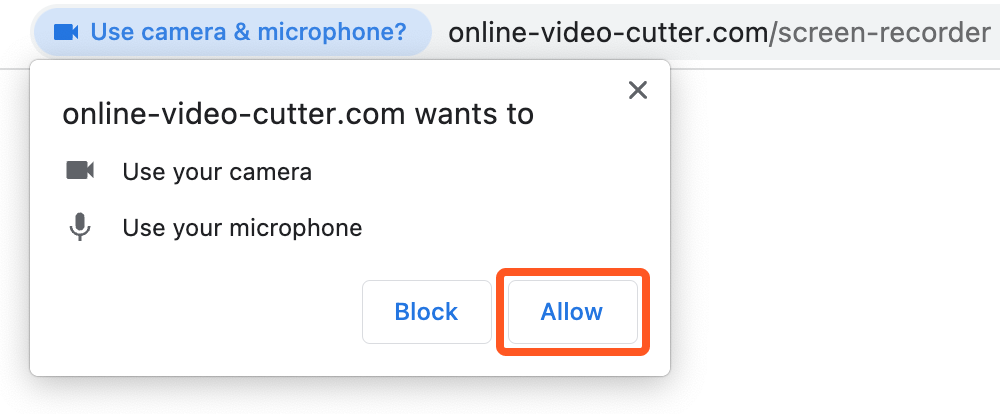 Depending on the browser you are using, this popup may appear slightly different, but the process of enabling access remains the same.
If the above mentioned popup does not appear, click the `lock` icon located on the left side of the address/search bar and enable the camera and microphone from there.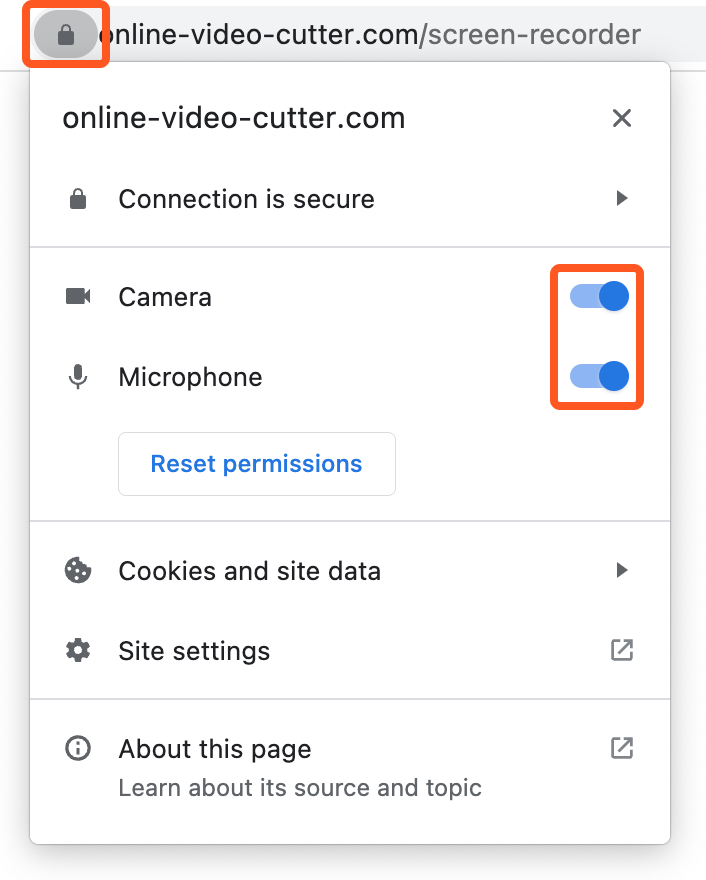 Please refere to official Google Chrome or Firefox guides for more details.