How to add text to a TikTok video
---
Table of Contents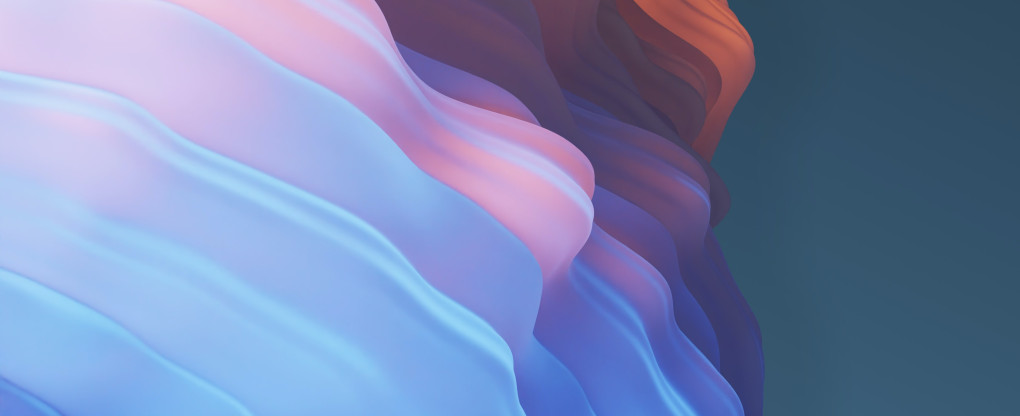 TikTok is a new super-popular social network created by developers in China. The key element to its popularity is a short video format and trends that encourage people to participate and create their own content. You can add filters, background music, and add text to your TikTok video clips.
It's available in more than 150 countries and has 1 billion users as per 2022, which is 1/8 of the world population. The app has gotten 1.2 million ratings with an average at 4,7 stars in AppStore alone, so people are really enjoying this app that has already become a cultural phenomenon.
The app was launched in 2017 and in the beginning it was used mostly for fun, fashion, style, sports, and lifestyle. Today, it's used for business and education intensively. In this article you'll know how to add text to TikTok to enrich your spoken message.
Why adding text to TikTok videos
Most TikTok videos work just fine without any text. However, if you are creating educational content, adding text becomes mandatory and here's why. Section 508 of Federal Electronic and Information Technology requires your content to be accessible to people with disabilities, including hearing impairment. Therefore, if you are serious about using TikTok for business, corporate, and educational purposes, a step to add text to TikTok becomes mandatory.
Also, it'll help people who prefer using their phones in a silent mode. According to the social science paper: Time for digital detox, almost a half of respondents (44,4%) use their phones in silent mode. It's highly relevant to students, people who work in an office space, and other social categories that respect measures to fight noise pollution and distraction.
How to put text on TikTok
TikTok has a built-in feature to add text to your videos. It offers different fonts, colors, alignment, colored or transparent background.
Step 1: Create a video
Create a new video by pressing Record or select an old video or photo by clicking the Upload button.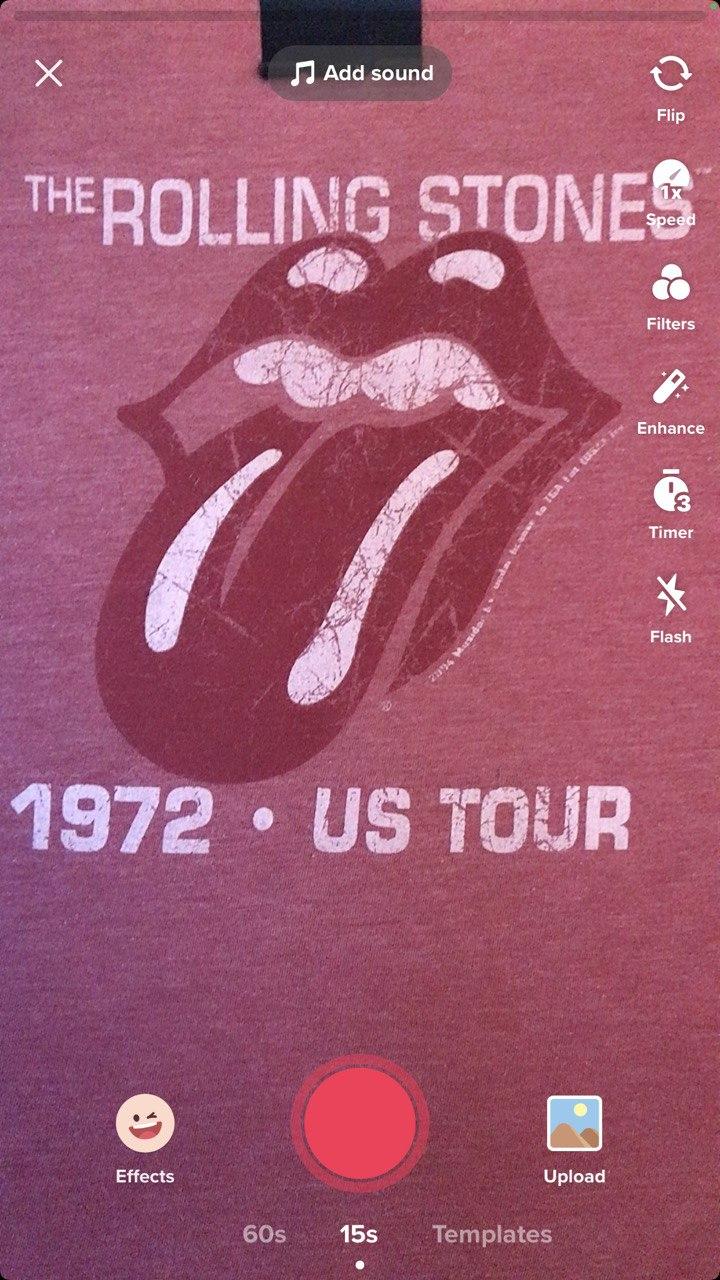 Step 2: Add text
Click on the Text button below to open the text editor. Other frequently used options are Sounds, Voiceover, and adjusting Volume.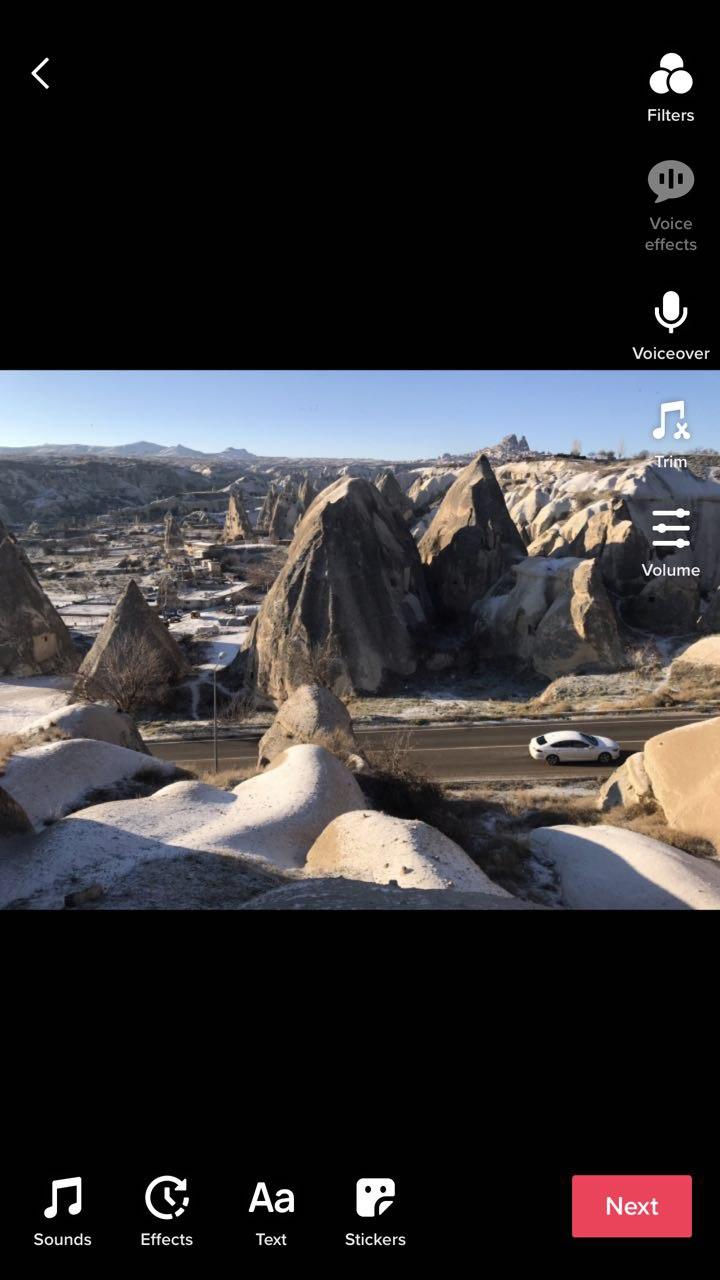 Step 3: Edit text
Type in your message.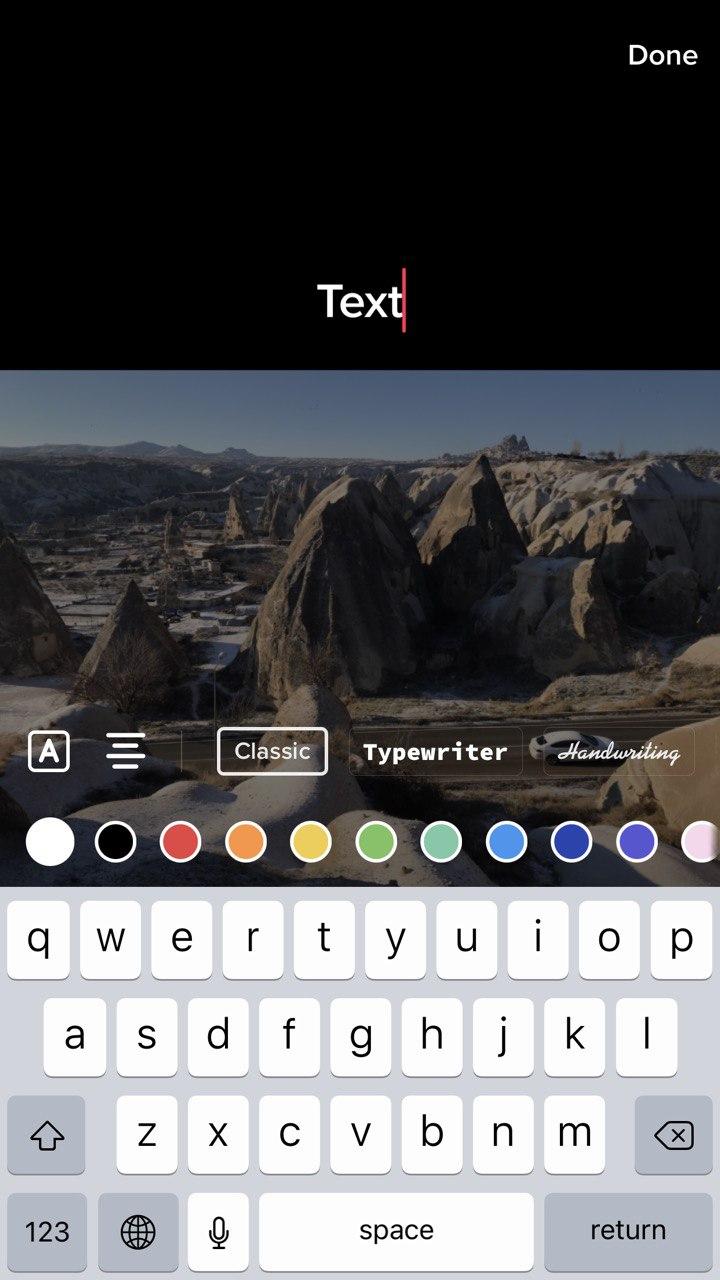 Step 4: Adjust appearance
Select text stroke or background style (default is off), alignment (left, center, right), and a typeface. Down below, you can tap on a color picker to select a suitable color of your text or its background. Click Done when you're ready. Note that you'll be able to go back to the editing mode by tapping on your text.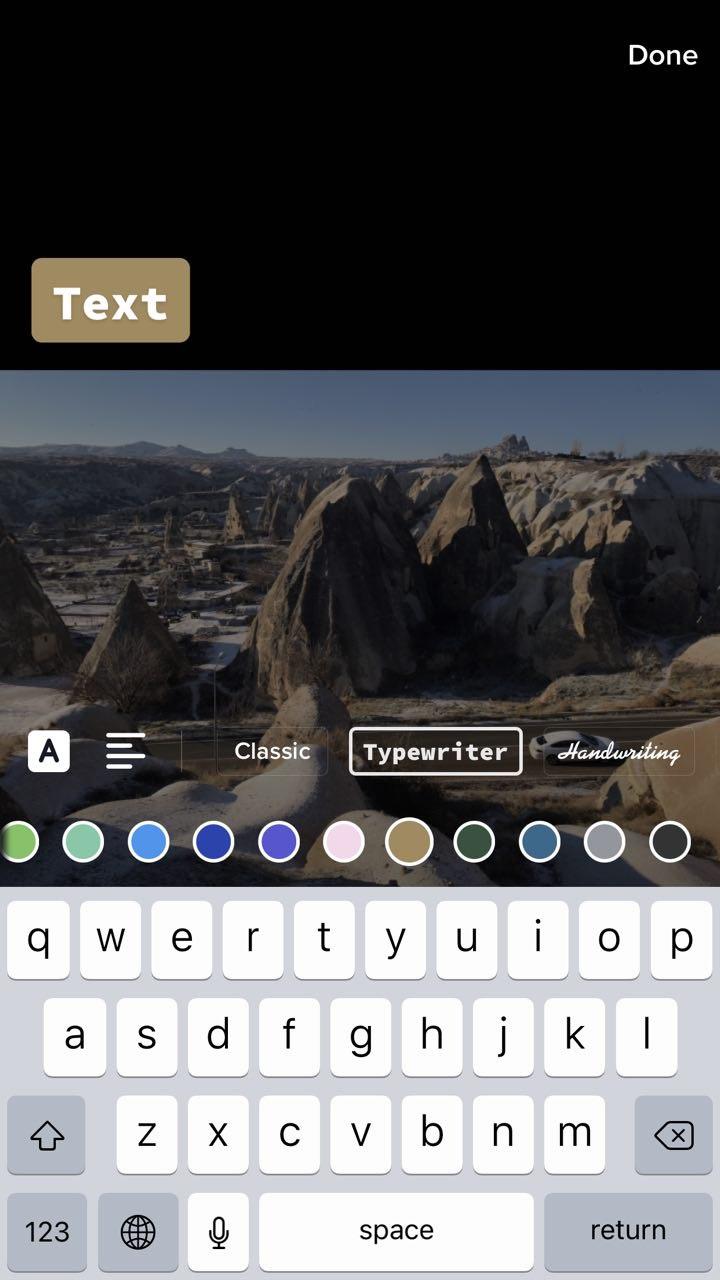 Step 5: Position
When you're out of the editing mode, you can drag the text around, increase its size and rotate by multitouch & drag.
Create more text captions if you need. Alternatively you can drag your text over the trash icon on the top that appears while dragging. It will delete the text. When you're happy with the result, click Next.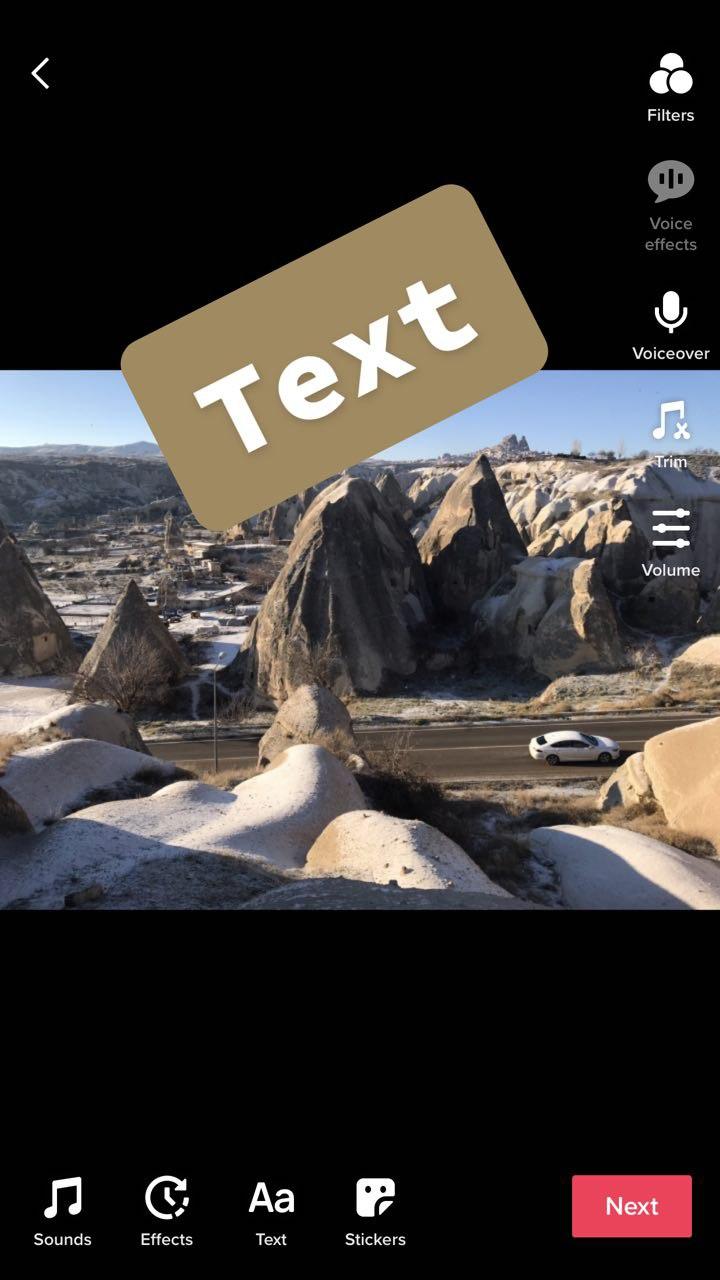 Step 5: Publish
When everything is set up, you can go ahead and publish your TikTok with text.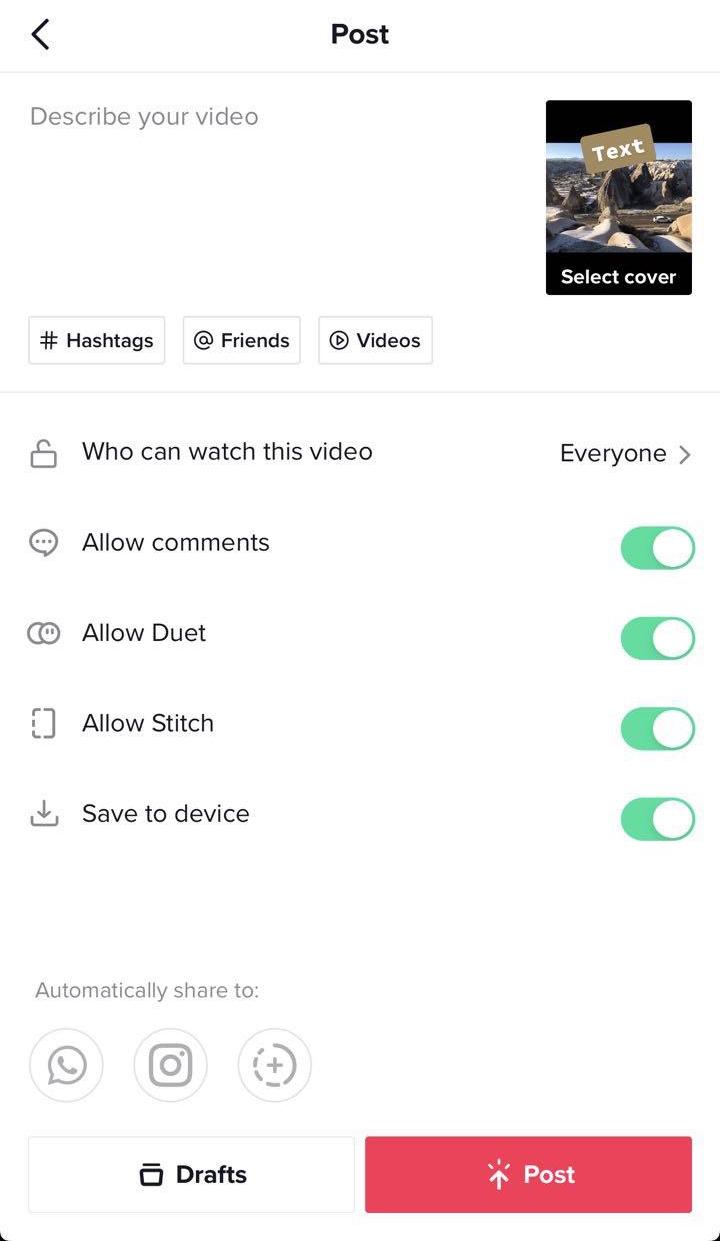 TikTok text editing tools
Text editing tools in TikTok offer you rich tools to manage the appearance of your text. You can easily make it unique and stand out, but we recommend not to use fancy typefaces and colors unless it compliments your particular clip. Pushing effects too much can make text harder to read.
Text background style
You can add a text outline or background with this option. When color is applied to text, it'll colorize either letters with no background or background.
Text background style
The alignment is centered by default. However, when you need to write a paragraph, it's great to choose left alignment. Use the right-hand side alignment for right-to left fonts, or to make contrast with left aligned text.
What Font Face to choose for TikTok
You can select from four typefaces. If you would like to use more fonts, you'll need to use a third-party tool to edit your TikTok video clips before you publish them.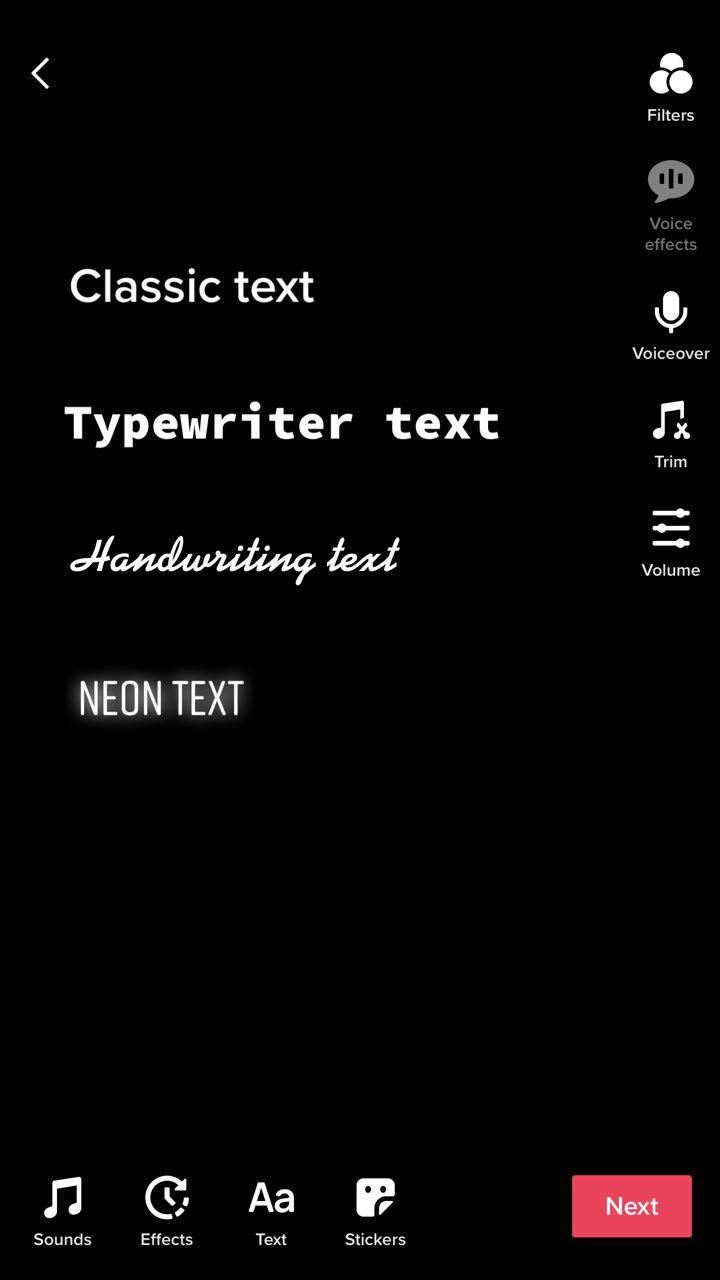 Classic
This is the traditional Helvetica-style sans serif text. Use it for paragraphs, phrases, subtitles, etc. This font is fast and easy to read.
Typewriter
This is an evenly spaced serif text. If you have a code example or a math equation, use this font so all the characters will be perfectly aligned.
Handwriting
This is the italic font that imitates a handwritten text. People use it to display their thoughts, spoken phrases, or text in paper letters or a diary.
NEON
Like Classic, this is also a sans-serif typeface yet with all capital letters. It's great with short impact phrases that resemble store names or headers in a stylized book.
How to edit text timing in TikTok
TikTok not only lets you put text to your entire video clip, but also you can select the timing to your text. For example, you can add subtitles to your speech that's aligned with the sound.
Follow the instructions above on how to add Text to your TikTok before you edit appearance and timing.
Step 1: Enter Set duration mode
When you created and edited a text box and before you published it, you can edit the timing when the text should appear. Tap on your text and select Set duration.

Step 2: Text show duration
Set the text display duration by dragging the handles on the timeline. You can click the play button to preview how it'll look like. If everything is okay, tap on the checkmark on the bottom right corner.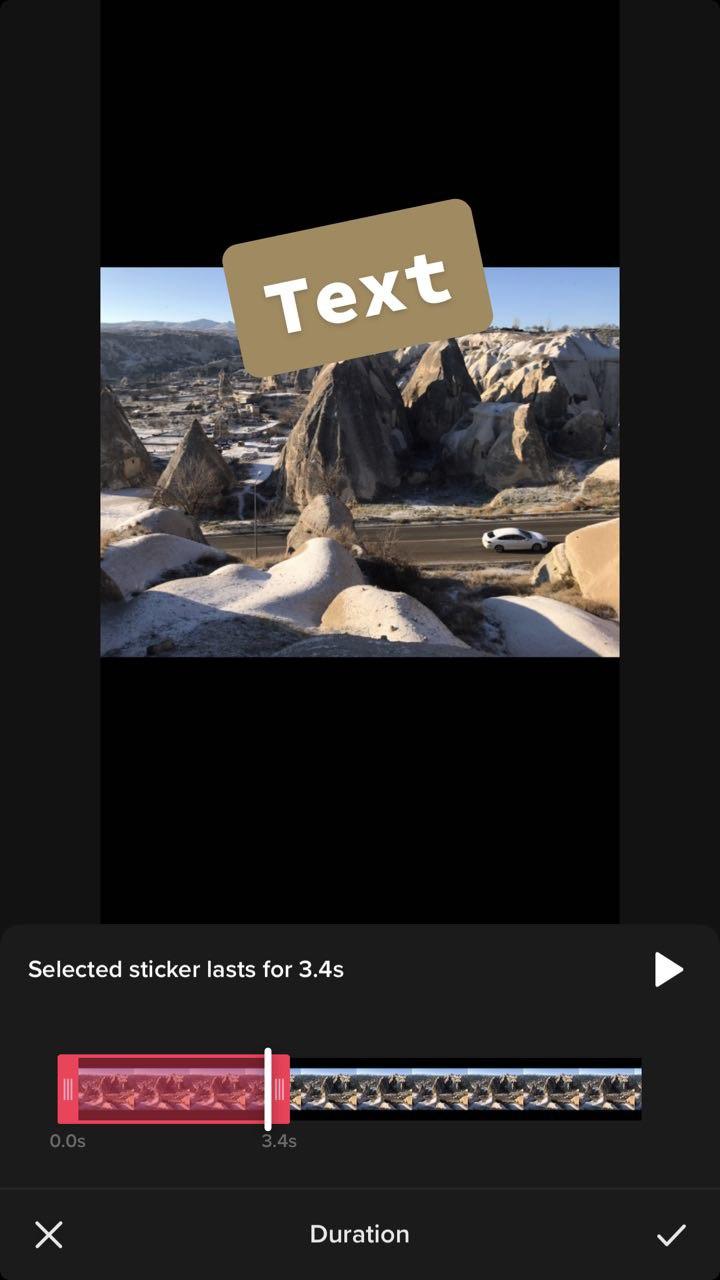 Step 3: Publish
When you finish editing the duration of text appearance, go ahead and publish your TikTok video. Alternatively, you can add more text boxes and adjust their duration too. Duration changes are independent.
How to add text TikTok with third-party tools
As you can see, TikTok offers basic tools for text editing right in the app. You can select from four fonts, change colors, add text background, and even change the timing of the text to appear.
However, if you want to go further, you'll need to use third-party tools for editing your videos.
Step 1: Save TikTok video
First, you need to save your TikTok videos for subsequent editing in an external tool.
Step 2: Open file for editing
Go to https://online-video-cutter.com/add-text-to-video using your mobile phone or a computer. Click Open file and find the TikTok clip you saved.
Step 4: Add Text
Click on the Add Text button and type in the words you want.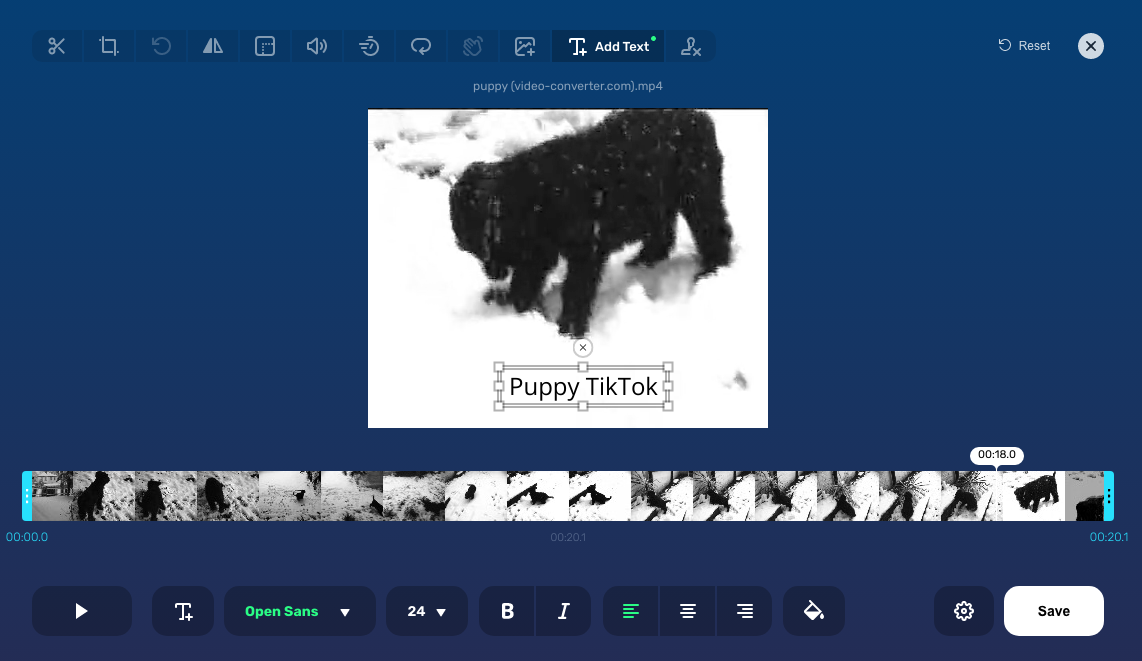 Step 5: Customize text face
You can change font size like in traditional word processing applications which is more convenient than TikTok built-in methods when adding multiple paragraphs. Also, you can change font style, alignment, and color.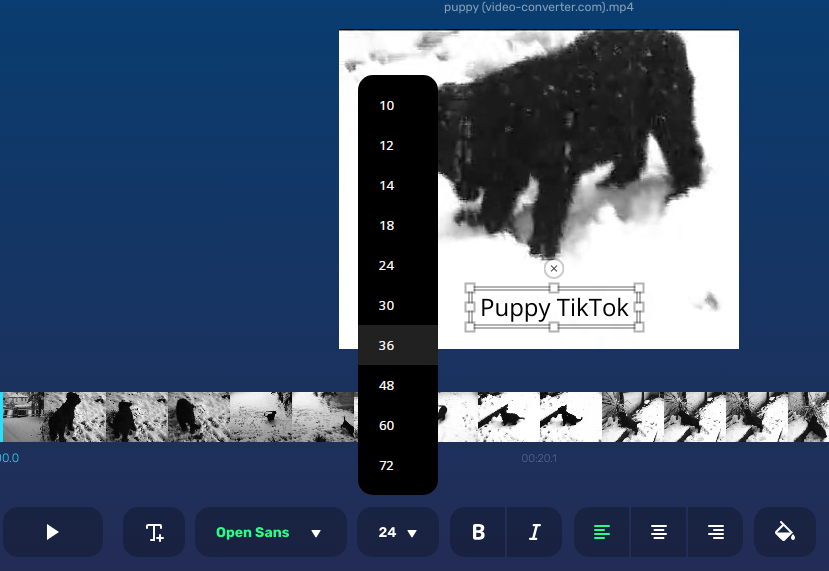 Step 6: Publish
When you finish adding and editing text, you can publish it by clicking Save. Also, you can click on a gear icon and change the output file format. We recommend sticking to MP4.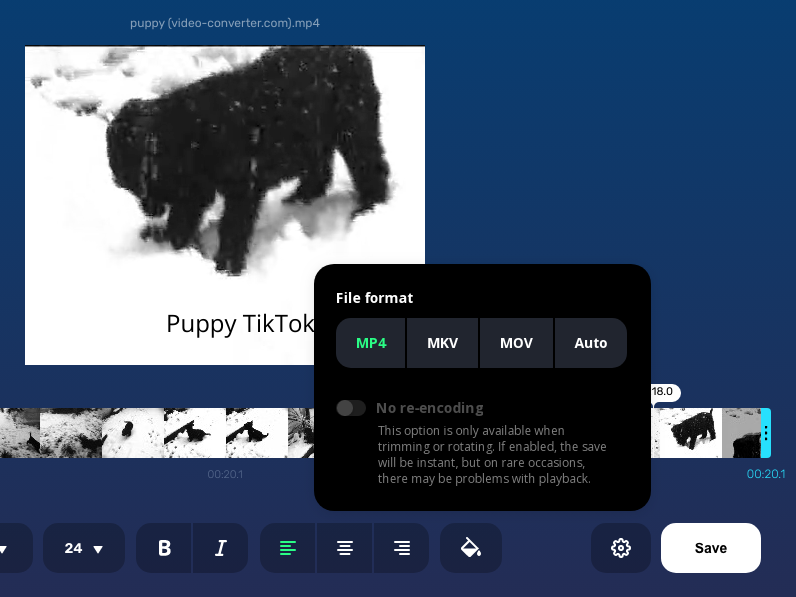 After you publish the video with an online video text editing app, you can download it in your phone's memory. Later, when opening the TikTok app, click the Upload button.
Final Words
The reaction to TikTok might be controversial. Facts tell that this app is here to stay and it'll be the next #1 educational platform where you can fine tune your feed and promote your products, courses, as well as share tips & tricks in your industry.
TikTok offers basic tools for adding text but it wasn't designed to support many fonts and traditional word processing features that make work with text fast and easy. Thankfully, there are free third-party tools like Add Text to Video that allows you go one step further with creating your unique rich-media content with standardized text messages that convey your ideas to viewers even without sound turned on.
FAQ
Can you add text to TikTok after posting
Yes, you can download a TikTok video using any service or app that does that and put text over these videos. You can use TikTok with its text editing options or third-party tools.
How to add text to TikTok thumbnail
On the Publishing step, where you select where to repost your TikTok video and write caption, click Select cover. There, you'll be able to choose a frame you'd like to be a cover for your clip and click Add text that'll appear over your cover image.
How to add text on TikTok transition
This is another limitation of TikTok, you can't add text that spans across multiple parts of your TikTok clips. A workaround will be to use online tools for adding text over video and then adding it to TikTok from your phone's storage.
Back